I am inspired by what I encounter in nature ( colours and textures, places and creatures) and in the objects I find ( like rusty tools) and I just really enjoy creating 
things that align with my spiritual self and sense of fun 
I work in many mediums: painting, pottery, sculpture and wire work, silversmithing and do hypertufa. 
I received degrees in Fine Art and Art in Education at UVic. 
and David Thompson University. 
I've shown in galleries in Victoria and Whistler. Currently my work can be found in Sidney at Hansell and Halkett and Russell Nursery. 
Instagram: sue_on.a.small.roc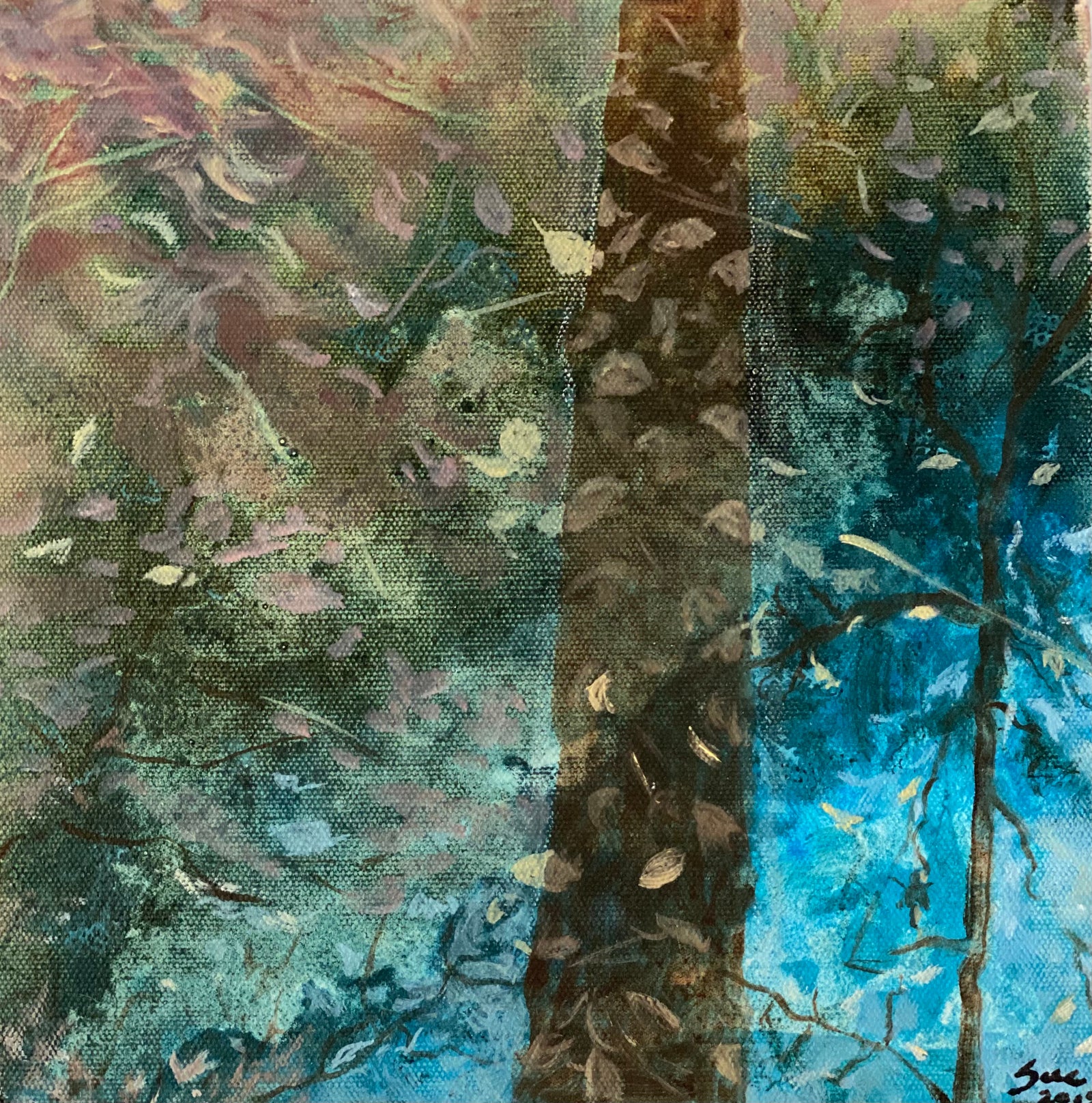 REFLECTIONS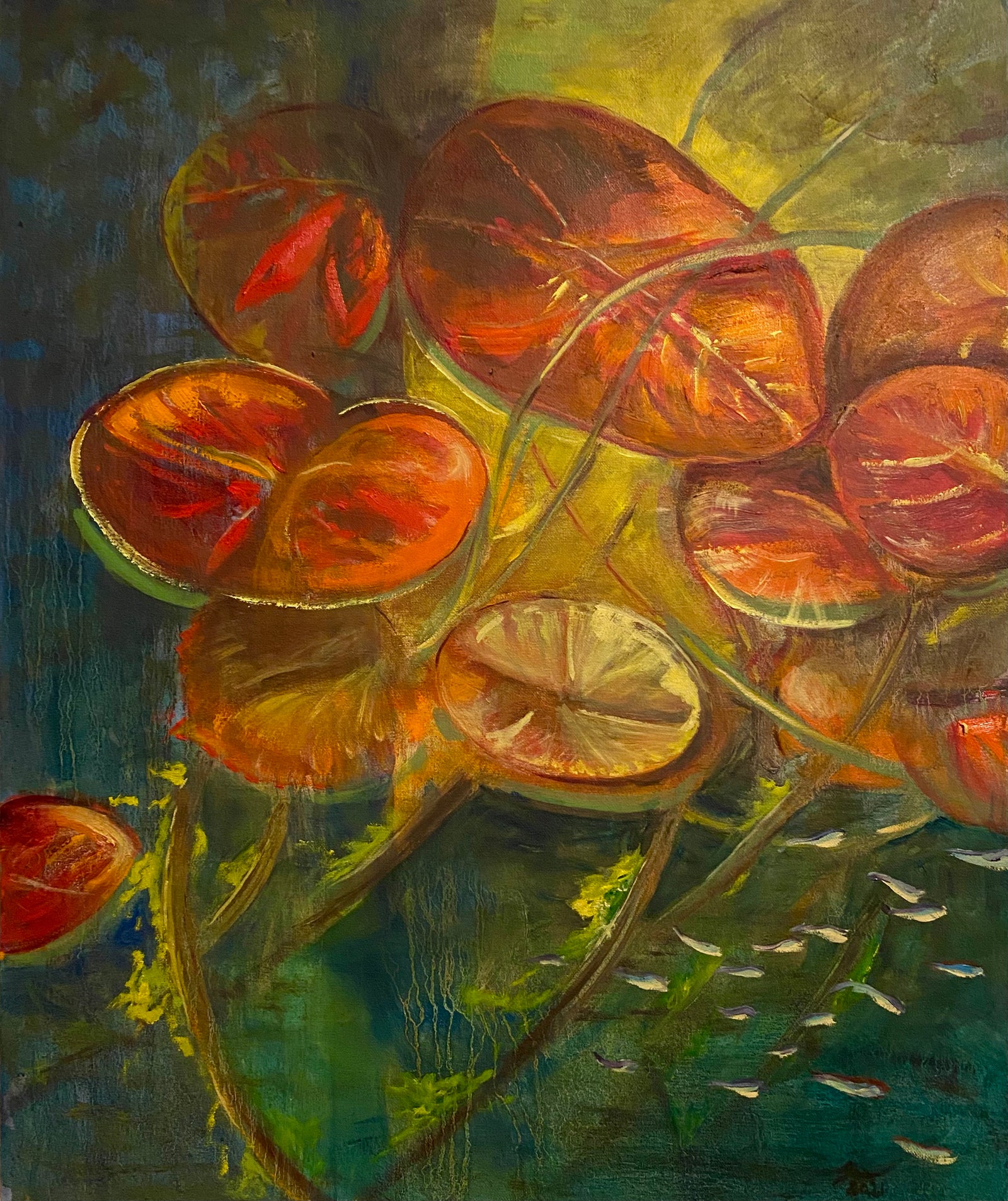 JUST UNDER THE SURFACE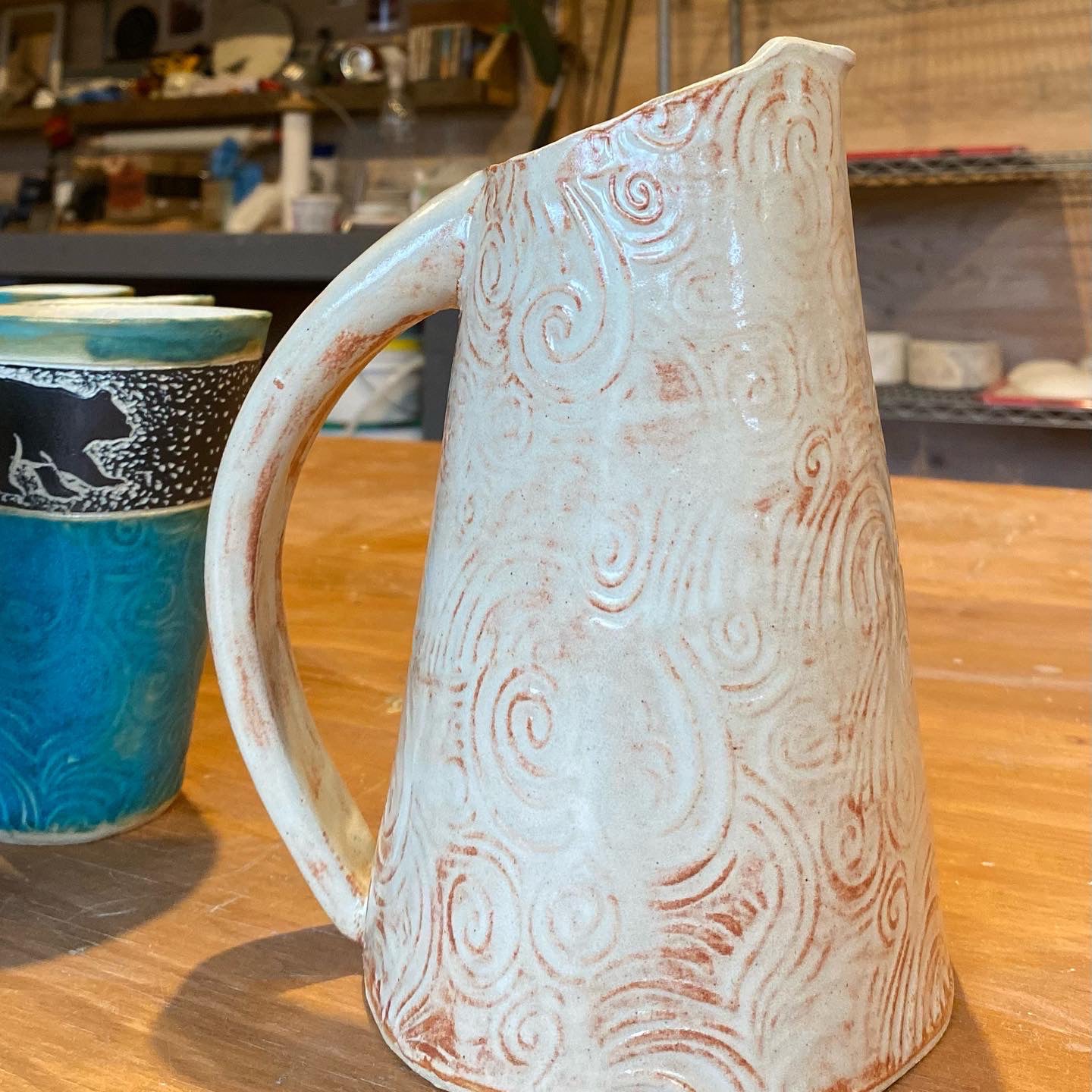 BEAR TUMBLER WITH SPIRAL JUG